Cheerleading Banquet

this year is Saturday February 20, 2010 @ 4:00 p.m in the High School cafeteria.
Come celebrate an amazing cheer season :)
This website is for the Wilmington Varsity and JV Cheerleaders. Games, practices and any upcoming events or fundraisers will be listed. We will also have pictures of the cheerleaders and events we participate in.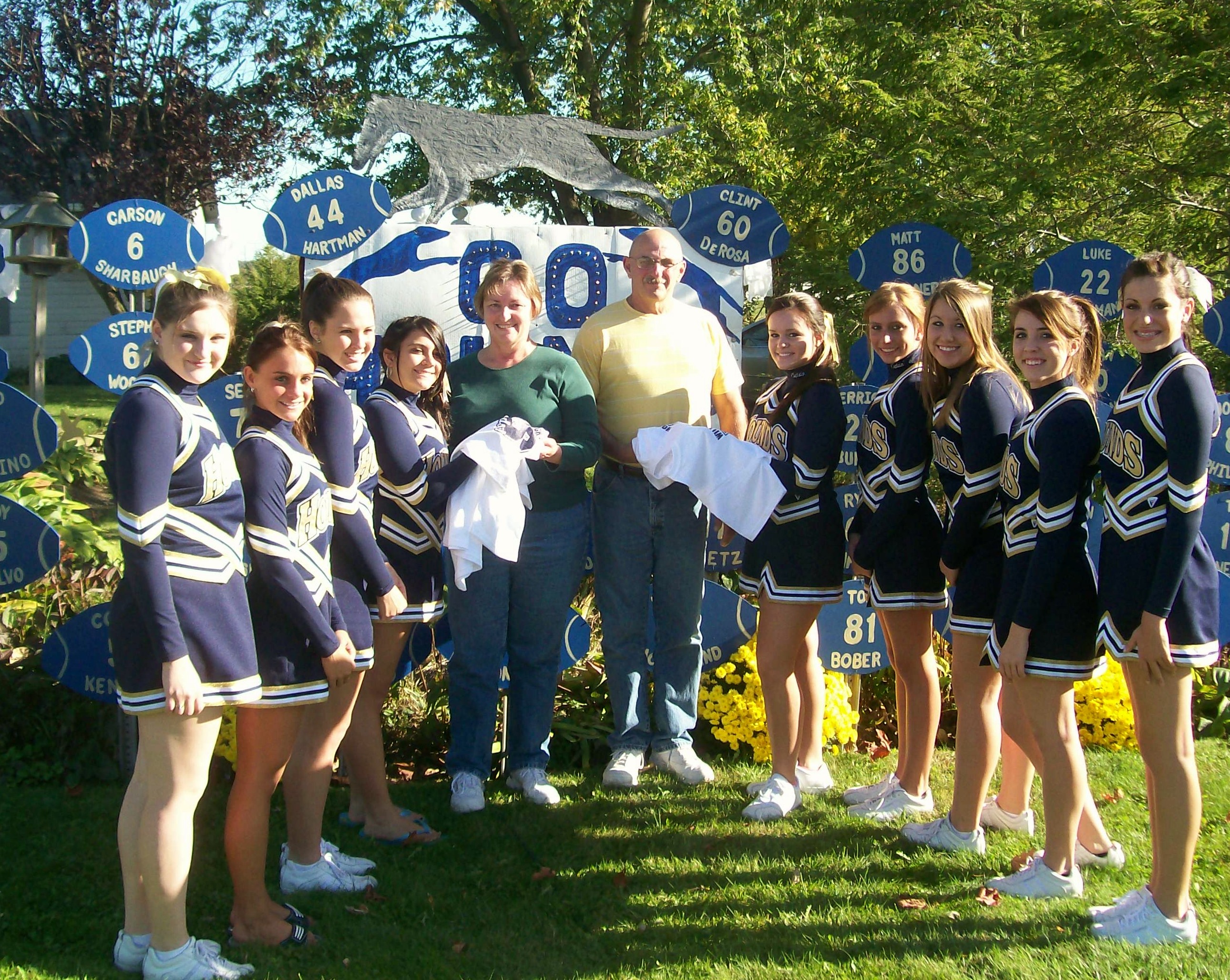 Varsity Cheerleaders giving fan shirts to Dale & Patty Wallace for #1 fan yard! =)
WHS Cheerleaders getting involved in community service helping at the MOPS Picnic this summer!
We are Wilmington Greyhounds
State Champs '08!!
We cheer for State AA Champs!!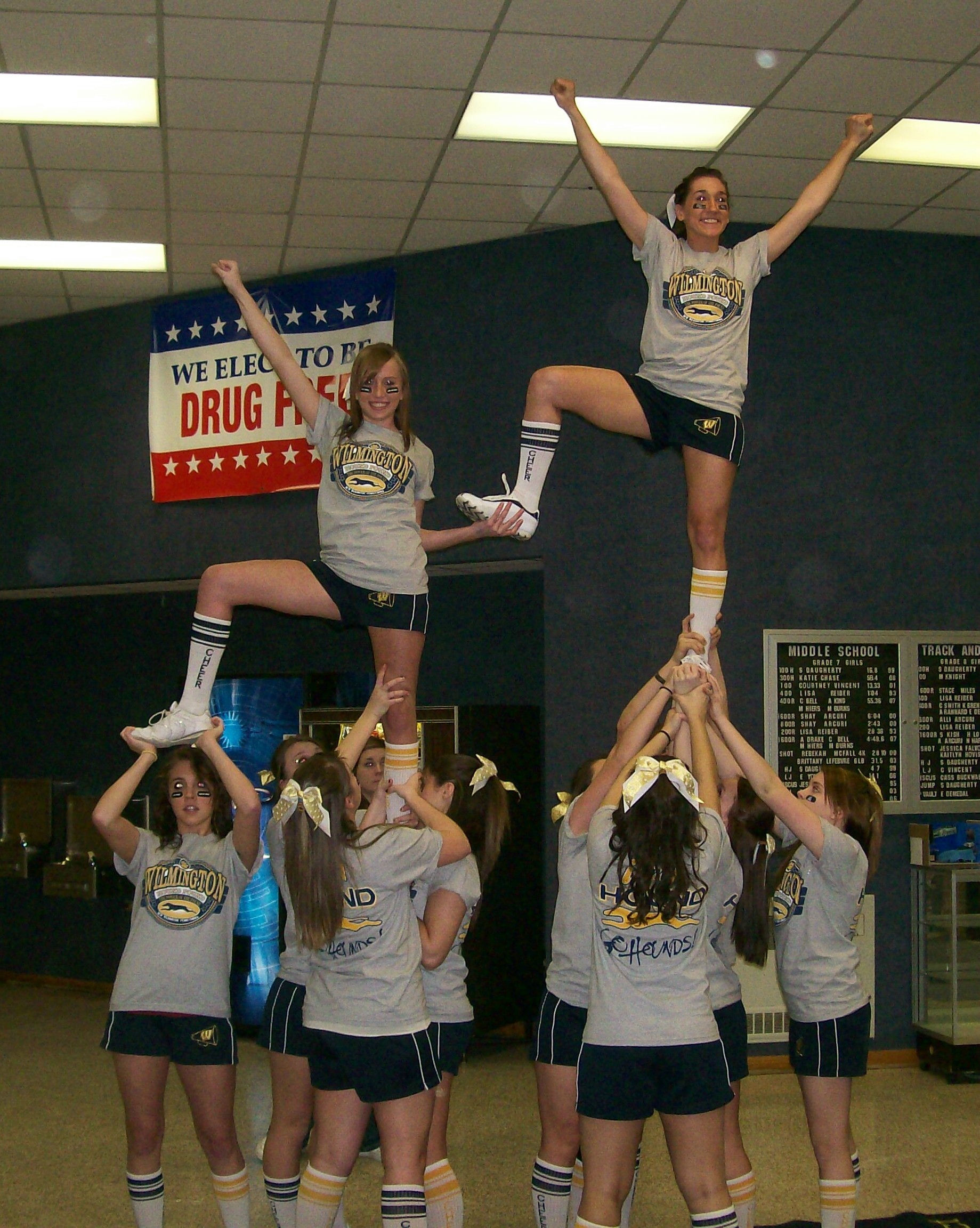 Basketball Cheerleaders practicing a stunt before a game
Varsity doing their Band Dance to Gimme Some Lovin'
Tiffani's Basket Toss
We're #1!
It's not the glitz of the uniform that matters,
but the spirit that shines within it.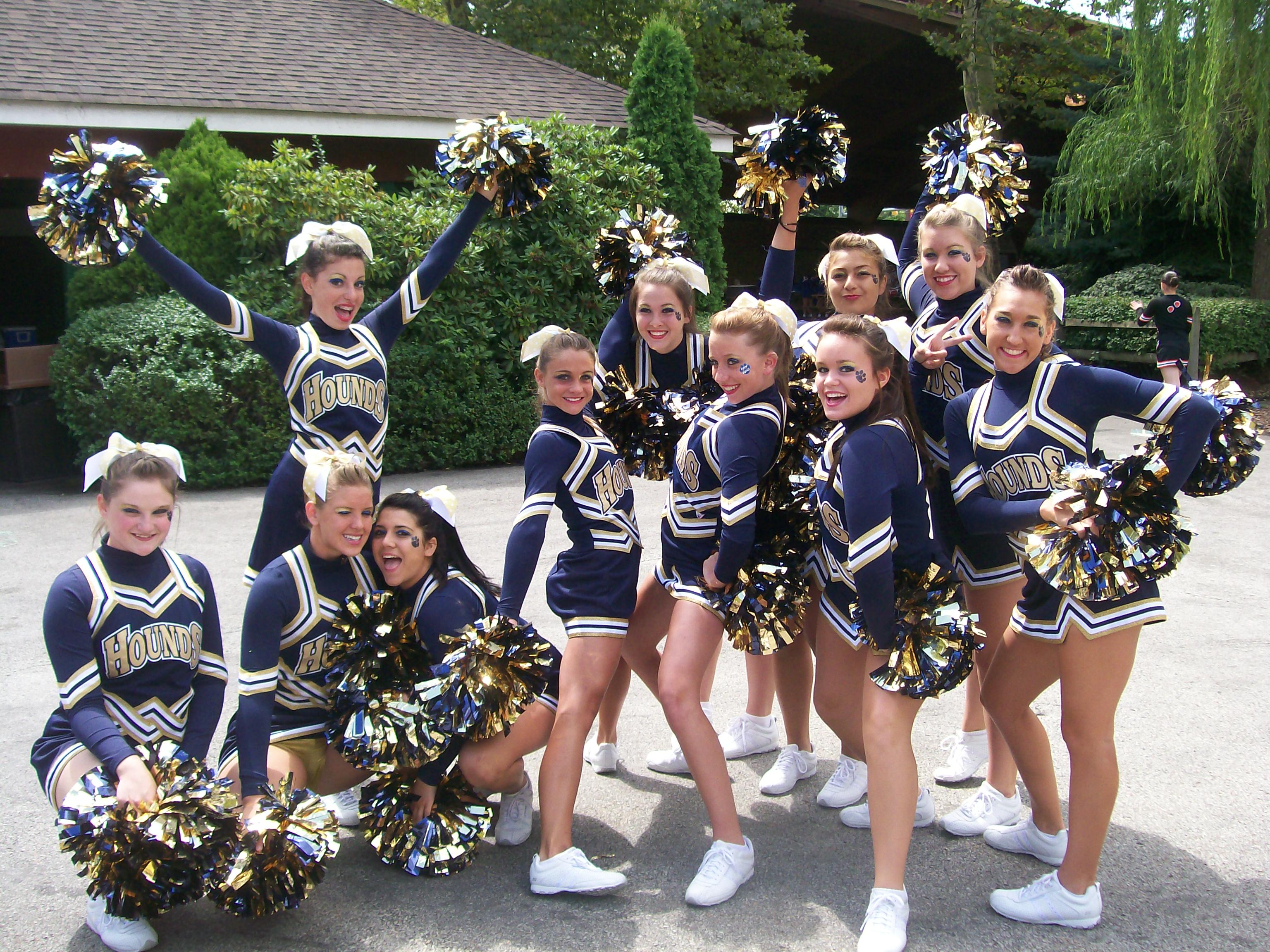 Varisty Cheerleaders at Kennywood Cheerleader Day Competition-- 3rd Place :)